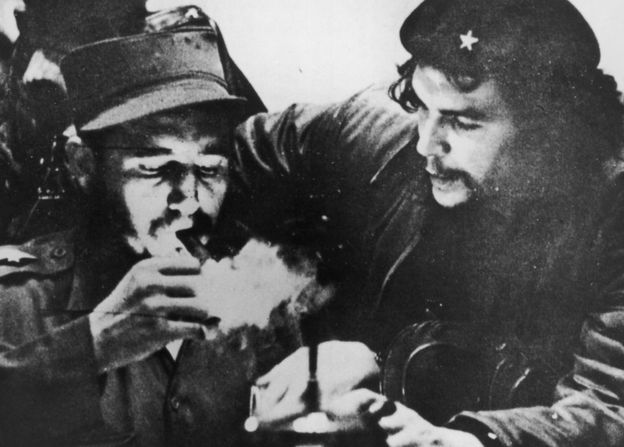 From the jungles of New Guinea, I am, Gen. Mathias Wenda, with all my militari officers and Commanders, from our Central Command of West Papua Revolutionary Army, we would like to send our
DEEP CONDOLENCES
and our military SALUTE to the late
Fidel Alejandro Castro Ruz
as a military commanders in a revolution who had helped Cuba out from dictatorship and imperialism, to a fair and just society, based on local wisdom and reality of the surrounding environment and
for what he had contributed to our humanity, and to world revolutions against global powers and influences that destroy our society.
Fidel Alejandro Castro Ruz is a great example for revolution everywhere in the World, and also in West Papua as well as in Melanesia.
Melanesia does need a revolution, it dearly waiting for revolutionary leaders to come out and speak for the truth, and according the will of the Melanesian peoples, not surrendering to the orders from colonial masters who live in Canberra, Wellington, New York, London, etc.
We understand, that many approaches and tactics that the Late Castro took do not perfectly match to our West Papua Revolution against Indonesian military invasion and occupation during the last 53 years, we do share the same mission to accomplish, that is, to free our people from colonialism, and from foreign interventions purely for the sake of financial profits.
Yes, Comrade Fidel Castro, Ia m Gen. Mathias Wenda, your Comrade from the Pacific is with you in our spirits all the way along, until West Papua is free, until Melanesia faces the revolution, until the world is revolutionized, just as Jesus Christ did to triger and continuously support revolutions in the whole world.
We are with you, and you are with us, Salute!!
Rest in Peace, we will continue the revolution you started.
Issued in West Papua Revolutionary Army Headquarters
On Date: 27 November 2016
West Papua Revolutionary Army,
Commander in Chief
Mathias Wenda, Gen. PRA
NBP:A.001076