By PMC Reporter – October 10, 2016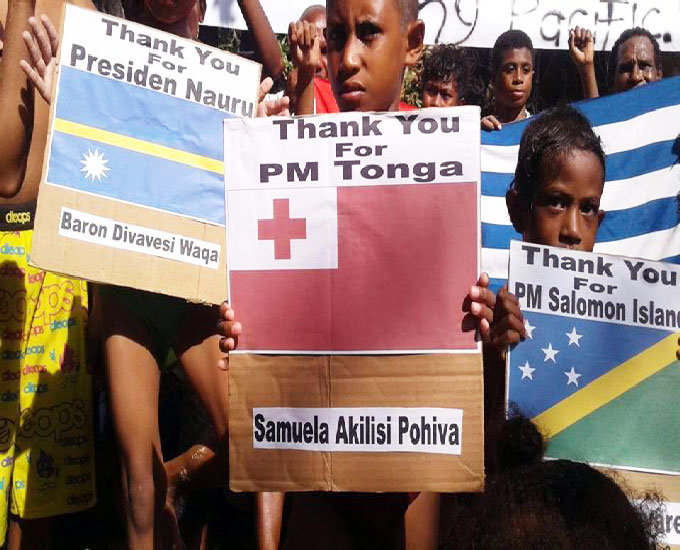 West Papua will be granted full membership of the Melanesian Spearhead Group (MSG) in December, 2016.
The Vanuatu Daily Post reported that the announcement was made by the chairman of the MSG and prime minister of the Solomon Islands, Manasseh Sogavare, while he met with the chairman of Vanuatu Free West Papua Association, Pastor Allan Nafuki and prominent West Papua prominent leaders Jacob Rumbiak, Benny Wenda and Andy Ayamiseba in Port Vila last week.
'overdue smile'
The Daily Post stated: "The Chairman of VFWPA said he smiled a long overdue smile and breathed a sigh of relief saying, 'Now I can go to my home island of Erromango and have a peaceful sleep with my grandchildren, with no disturbance whatsoever.'"
West Papua, through the United Liberation Movement for West Papua (ULMWP), has long campaigned for full membership status of the MSG.
At the 71st Session of the United Nations General Assembly, this year in September, Pacific Islands leaders from the Marshall Islands, Nauru, Palau, Solomon Islands, Tonga, Tuvalu and Vanuatu supported West Papua's right to self determination. They also called on the UN to investigate the country's ongoing human rights abuses.
It was the first time several Pacific Island leaders spoke collectively about West Papua on a global platform.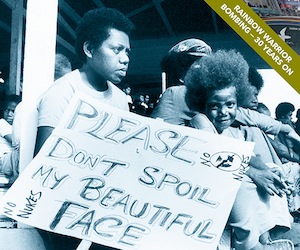 During the time of the Assembly a new report which detailed the human rights violations in West Papua and explained why full MSG membership is an essential step for peace was published online. The research aimed to convince Pacific leaders on providing full membership of the MSG to the ULMWP.
'incredible solidarity'
Over the weekend the ULMWP released a statement thanking the island nations for their support.
"On behalf of the people of West Papua, the United Liberation Movement for West Papua (ULMWP) would like to express its deepest and sincerest thanks and encouragement to you all for your incredible solidarity and support for our people, at the 71st Session of the United Nations General Assembly."
"It brings tears to our eyes and joy to our hearts to witness such strong Pacific Island solidarity for our people who have suffered the most sever human rights violations for over 50 years."
Read the full Daily Post report.