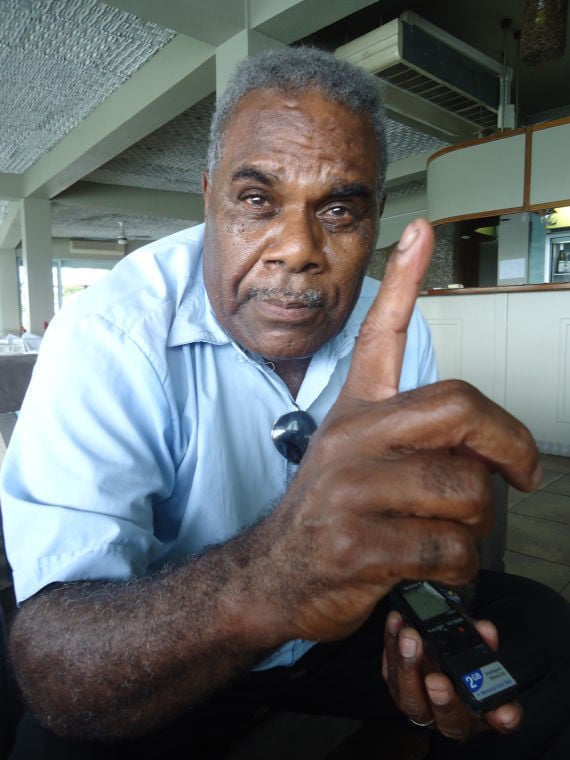 The Chairman of the Vanuatu Committee for Free West Papua, Pastor Allen Nafuki, has said he strongly believes that the Melanesian Spearhead Group (MSG) meeting to be held in Port Vila in September, will grant West Papua full membership into the Melanesian Spearhead Group.
"It was right here in Port Vila, that Vanuatu played an important role in hosting of the reconciliation ceremonies between all West Papua Leaders, and the formation, and the signing of the agreement of the United Liberation Movement for West Papua (ULMWP) between all the West Papua Leaders," Pastor Nafuki told the Daily Post.
He went on to state that: "As a Pastor in a Christian church and occupying the Chair of the Free West Papua Association in Vanuatu, I also strongly believe that it is God's plan that the West Papua admission as a full member to the MSG will take place here in Vanuatu.
"In this regard I am calling on every Christian Leaders in all Christian denominations and all Christians across Vanuatu to rise in Pray in one accord for this dream for West Papua brothers and sisters to be fully realized in September 2016 here in Port Vila, Vanuatu," he appealed.
"After the news was received from Honiara that West Papua full admission into the MSG did not happen, I gave a lot of thought about why the MSG Leaders had once again did not grant full admission to the Melanesian brothers and sisters in West Papua full MSG membership.
"What came across my mind is that we humans make plans but God's will according to His plan and time is what we have to seek and accept.
"So, as of today as I am talking to the Daily Post, I wish to state that my Committee is reviewing plans and preparing an even stronger application which will be submitted in good time ahead of the MSG Leaders' Summit here in Port Vila in September, 2016," said Pastor Nafuki.
"Let me reiterate my call on all Christian Leaders and all Christians across Vanuatu to place West Papua Melanesian brothers and sisters for a full membership into the MSG, in the hands of the Almighty God to grant this request in the MSG Leaders' Summit in September 2016," Nafuki reiterated.
ligo@dailypost.vu