By Len Garae Oct 21, 2016 0, DailyPost.vu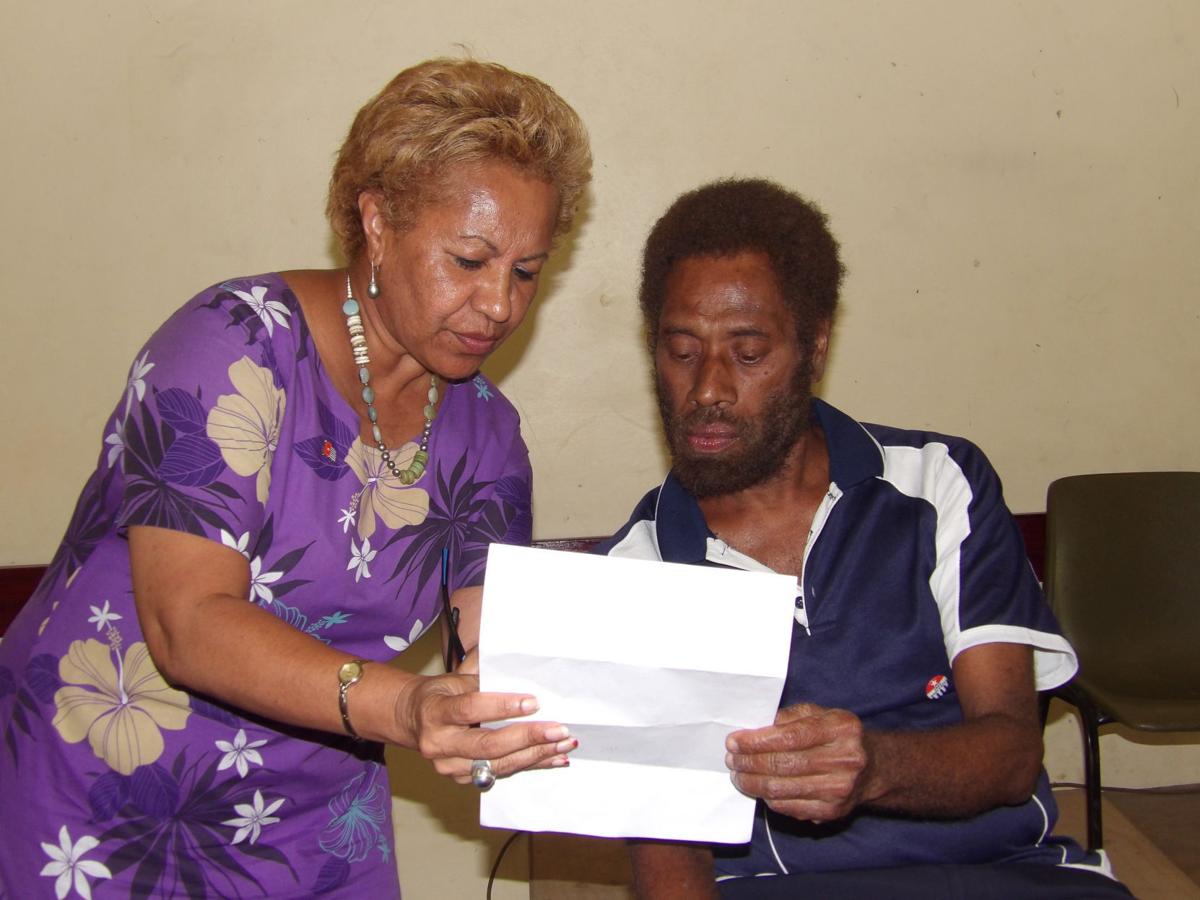 The Chairman of Vanuatu Free West Papua Association, Pastor Allan Nafuki says all civil society organisations in country are united with the Chief Executive Officer (CEO) of Pacific Islands Association
of Non-Government Organisation (PIANGO), Emele Duituturaga, to support the request made by the UN Committee on the Elimination of Racial Discrimination (CERD) to Indonesia, to formally respond to allegations of racial violence and discrimination against Papuans by November 14.
It is a sign that the attitude of the UN to West Papua's case is beginning to change.
The PIANGO CEO expressed these sentiments following UN CERD chair, Anastasia Crickley's notification to Indonesia's UN Permanent Representative, Triyono Wibowo that the committee's recent session had considered allegations of killings and violence of indigenous Papuans in West Papua.
"I write to inform you that in the course of its 90th session, the Committee on the Elimination of Racial Discrimination has considered, under its early warning and urgent action procedure, allegations of excessive use of force, arrests, killings and torture of persons belonging to the Papuan indigenous people in West Papua, Indonesia, and allegations of discrimination against this people, that have been brought to its attention by a non-government organization", Miss Crickley stated in the October 3rd dated correspondence.
"Reportedly, between April 2013 and December 2014, security forces killed 22 persons during demonstrations and a number of persons have also been killed or injured since January 2016. It is alleged that in May 2014, more than 470 persons belonging to the Papuan indigenous people were arrested in cities of West Papua during demonstrations against extraction and plantation activities".
The letter continues, "... Such arrests have reportedly increased since the beginning of 2016 amounting to 4000 between April and June 2016 and have included human rights activists and journalists. Such acts have reportedly never been investigated and those responsible have gone unpunished.
"The submission claims that repression of persons belonging to the Papuan indigenous people is the result of a misinterpretation and lack of a correct implementation of the Special Autonomy Law by local and national authorities of Indonesia. The submission also claims that actions by security forces constitute violations of the rights of freedom of assembly and association".
Duituturaga said the committee's requests for information indicates how seriously it is treating the allegations made by civil societies to the UN about the treatment of indigenous West Papuans by the Indonesian government.
"CERD has given Indonesia until Novembers 14 to provide information on its response to the allegations, the status of implementations of the Special Autonomy Law in West Papua, measures taken to ensure the effective protection of indigenous people in West Papua from arbitrary arrests and detentions as well as deprivation of life", she said.
Indonesia has also been requested to report on measures taken to ensure that indigenous people from West Papua effectively enjoy their rights to freedom of assembly and association including persons with dissenting opinions, measures taken to investigate allegations of excessive use of force by security forces including killings and steps taken to improve access to education of Papuan children in West Papua in particular those living in very remove areas of the UN CERD.
"Indonesia is not only the third largest democracy in the world, they are an emerging economic powerhouse but their inability to apply democratic principles in West Papua threatens their credibility with the international community.
"The ball is in their court now and Pacific civil societies are eagerly awaiting November 14 alongside UN CERD to read their response," Duituturaga said